Meet our certified teachers
Caroline Coggins
Caroline Coggins is the principal Iyengar yoga teacher and Director of the Yoga Centre.
Caroline has been teaching yoga for over 30 years and brings to her teaching a particular awareness and sensitivity, informed by her early training as an osteopath and naturopath and later training in psychotherapy. Her focus is to find a connection between the mind and yoga practice. The aim of her teaching is to encourage each yogi to find a way into the asanas, emotionally, physically and spiritually, in order to develop the spirit itself.
Caroline is a Senior Iyengar Teacher and is qualified to train teachers in the Iyengar method of yoga.
Caroline has been a student of the Iyengar family since the early 1980s. Most years she travels to India to study directly with the Iyengar family.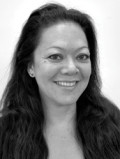 Suzi Chin Silicz
Suzi is an experienced Junior Intermediate Level 1 certified Iyengar teacher and has been practising yoga for over 35 years, training under the mentorship of Caroline Coggins.
She has been teaching at the Yoga Centre for over 20 years and at The Garvan Institute & Victor Chang Cardiac Research Institute for many years. Suzi has studied with the Iyengar family in India and Australia.
Off the mat, Suzi is a freelance graphic designer & the administrator and advertising co-ordinator for The Yoga Centre.
Peta Keaney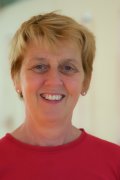 Peta is a long time yoga practitioner and certified Iyengar yoga teacher. She started practicing yoga in 1982 and committed to Iyengar yoga in 1987. Peta completed her teacher training with Caroline Coggins and Alan Goode.
In early 2014 Peta travelled to Pune and studied at the Iyengar institute.
Angela Bateman
Angela has been practicing Iyengar yoga for 10 years at Half Moon Yoga under the guidance of Claire Havey and completed the teacher training program with Caroline Coggins.
Angela is a certified Iyengar Yoga Teacher and a registered Occupational Therapist with a background in health, safety, ergonomics and injury rehabilitation. Angela is also completing a Master of Art majoring in Painting.
Gilly Dempsey 
Gilly has been practicing yoga for over 20 years and  teaching for 10 years. She began her yoga teacher training with Alan Goode in Canberra and more recently with Caroline Coggins, whose classes and professional development she continues to attend. Gilly has always juggled teaching and her yoga practice with bringing up children and working in Indigenous social policy and research.   
In her teaching she is always mindful of the many demands on her student's lives and encourages them to work skilfully and mindfully wherever they are at in their yoga practice.  
Gilly is a certified Iyengar Yoga teacher and also the director of Half Moon Yoga in Marrickville.
Helen Willoughby
Helen recently relocated to Northern NSW but continues to be affiliated with The Yoga Centre.

Helen joined Caroline Coggins' teaching program early in 2014 after more than 10 years as a dedicated Iyengar yoga practitioner in Sydney and Canberra. Helen holds a Introductory Level 2 certification. Helen continues to inform her practice and teaching with yearly visits to the Iyengar Institute in Pune, India and continued studies with Caroline.
Meet our teachers in training 
Belinda was first introduced to yoga in the 1990's and has been a regular practitioner of Iyengar for the last 8 years.
She started pre-teacher training in Hong Kong and has been studying with Caroline Coggins since January 2016.
Her formal training has been complemented with intensives with members of the Iyengar family in India, China and Malaysia.
Suzanne Waplington
Suzanne was introduced to Iyengar Yoga over 10 years ago and has been a committed practitioner ever since. She joined Caroline Coggins Teacher Training Program in 2017 looking to further deepen her yoga practice.
Off the mat, Suzanne has a legal background and works in Technology.
Casey has been practicing Iyengar yoga for over 10 years and started her teacher training with Caroline in January 2017.

Outside of yoga Casey studies Psychology at the University of New South Wales.